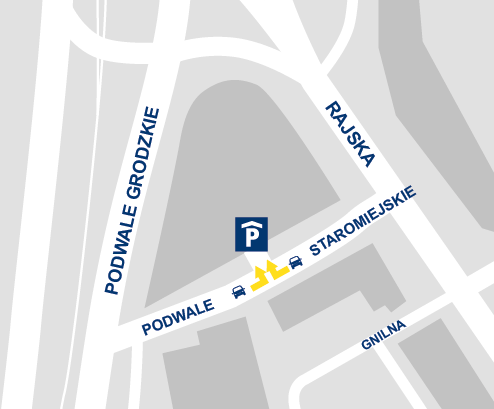 About Parking Centrum
Centrum Car Park in Gdańsk is located at 6 Podwale Grodzkie Street and offers over 200 parking spaces, including spaces for the disabled. It can be accessed from both Rajska Street and Podwale Grodzkie Street.
Excellent location allows you to park your car in a safe place and enjoy the beautiful attractions of the historic city of Gdansk
We offer attractive prices for short-term parking as well as permanent parking for 24 hours.

24/7 Comprehensive customer service – we work 24 hours a day, 7 days a week

The car park is equipped with a system of surveillance cameras and intercoms. Additionally, the car park is under constant supervision of the building security.

Payment is made at the automatic payment machines by card or cash.